Amyotrophic Lateral Sclerosis (ALS) Health Center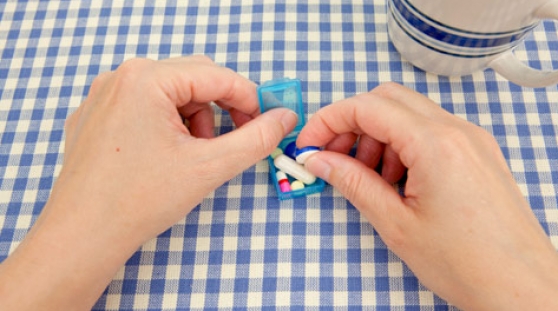 No cure has yet been found for ALS. However, the Food and Drug Administration (FDA) has approved the first drug treatment for the disease—riluzole (Rilutek). Riluzole is believed to reduce damage to motor neurons by decreasing the release of glutamate. Clinical trials with ALS patients showed that riluzole prolongs survival by several months, mainly in those with difficulty swallowing. The drug also extends the time before a patient needs ventilation support. Riluzole does not reverse the damage already done to motor neurons, and patients taking the drug must be monitored for liver damage and other possible side effects. However, this first disease-specific therapy offers hope that the progression of ALS may one day be slowed by new medications or combinations of drugs.
Other treatments for ALS are designed to relieve symptoms and improve the quality of life for patients. This supportive care is best provided by multidisciplinary teams of health care professionals such as physicians; pharmacists; physical, occupational, and speech therapists; nutritionists; social workers; and home care and hospice nurses. Working with patients and caregivers, these teams can design an individualized plan of medical and physical therapy and provide special equipment aimed at keeping patients as mobile and comfortable as possible.
Physicians can prescribe medications to help reduce fatigue, ease muscle cramps, control spasticity, and reduce excess saliva and phlegm. Drugs also are available to help patients with pain, depression, sleep disturbances, and constipation. Pharmacists can give advice on the proper use of medications and monitor a patient's prescriptions to avoid risks of drug interactions.
Physical therapy and special equipment can enhance patients' independence and safety throughout the course of ALS. Gentle, low-impact aerobic exercise such as walking, swimming, and stationary bicycling can strengthen unaffected muscles, improve cardiovascular health, and help patients fight fatigue and depression. Range of motion and stretching exercises can help prevent painful spasticity and shortening (contracture) of muscles. Physical therapists can recommend exercises that provide these benefits without overworking muscles. Occupational therapists can suggest devices such as ramps, braces, walkers, and wheelchairs that help patients conserve energy and remain mobile.
ALS patients who have difficulty speaking may benefit from working with a speech therapist. These health professionals can teach patients adaptive strategies such as techniques to help them speak louder and more clearly. As ALS progresses, speech therapists can help patients develop ways for responding to yes-or-no questions with their eyes or by other nonverbal means and can recommend aids such as speech synthesizers and computer-based communication systems. These methods and devices help patients communicate when they can no longer speak or produce vocal sounds.
Review Date:
April 19, 2012
Last Updated:
August 22, 2014