Amyotrophic Lateral Sclerosis (ALS) Health Center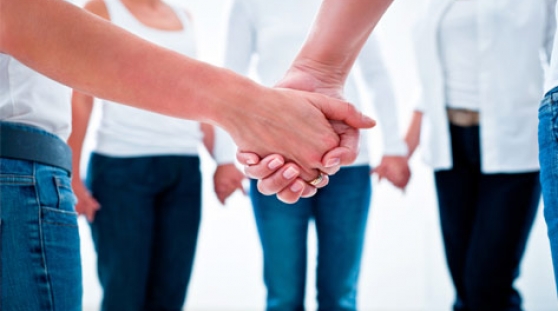 Patients and caregivers can learn from speech therapists and nutritionists how to plan and prepare numerous small meals throughout the day that provide enough calories, fiber, and fluid and how to avoid foods that are difficult to swallow. Patients may begin using suction devices to remove excess fluids or saliva and prevent choking. When patients can no longer get enough nourishment from eating, doctors may advise inserting a feeding tube into the stomach. The use of a feeding tube also reduces the risk of choking and pneumonia that can result from inhaling liquids into the lungs. The tube is not painful and does not prevent patients from eating food orally if they wish.
When the muscles that assist in breathing weaken, use of nocturnal ventilatory assistance (intermittent positive pressure ventilation [IPPV] or bilevel positive airway pressure [BIPAP]) may be used to aid breathing during sleep. Such devices artificially inflate the patient's lungs from various external sources that are applied directly to the face or body. When muscles are no longer able to maintain oxygen and carbon dioxide levels, these devices may be used full-time.
Patients may eventually consider forms of mechanical ventilation (respirators) in which a machine inflates and deflates the lungs. To be effective, this may require a tube that passes from the nose or mouth to the windpipe (trachea) and for long-term use, an operation such as a tracheostomy, in which a plastic breathing tube is inserted directly in the patient's windpipe through an opening in the neck. Patients and their families should consider several factors when deciding whether and when to use one of these options. Ventilation devices differ in their effect on the patient's quality of life and in cost. Although ventilation support can ease problems with breathing and prolong survival, it does not affect the progression of ALS. Patients need to be fully informed about these considerations and the long-term effects of life without movement before they make decisions about ventilation support.
Social workers and home care and hospice nurses help patients, families, and caregivers with the medical, emotional, and financial challenges of coping with ALS, particularly during the final stages of the disease. Social workers provide support such as assistance in obtaining financial aid, arranging durable power of attorney, preparing a living will, and finding support groups for patients and caregivers. Respiratory therapists can help caregivers with tasks such as operating and maintaining respirators, and home care nurses are available not only to provide medical care but also to teach caregivers about giving tube feedings and moving patients to avoid painful skin problems and contractures. Home hospice nurses work in consultation with physicians to ensure proper medication, pain control, and other care affecting the quality of life of patients who wish to remain at home. The home hospice team can also counsel patients and caregivers about end-of-life issues.
Review Date:
April 19, 2012
Last Updated:
August 22, 2014